Microscopic Modular Lumbar Interbody Fusion (MMLF) is a minimally invasive technique developed by Dr. Scheid in performing lumbar fusion.
Dr. Scheid's MMLF technique involves making small incisions and the use of the operating microscope to access the spine for the performance of lumbar fusion. There are many advantages to the technique, which include:
Less blood loss
Less postoperative pain
Shorter operative time
Shorter hospital stay
During the procedure, Dr. Scheid makes two small incisions approximately one-inch long. The surgery typically takes only one-two hours. Blood loss is usually minimal. Patients sometimes go home the same day or often the following day.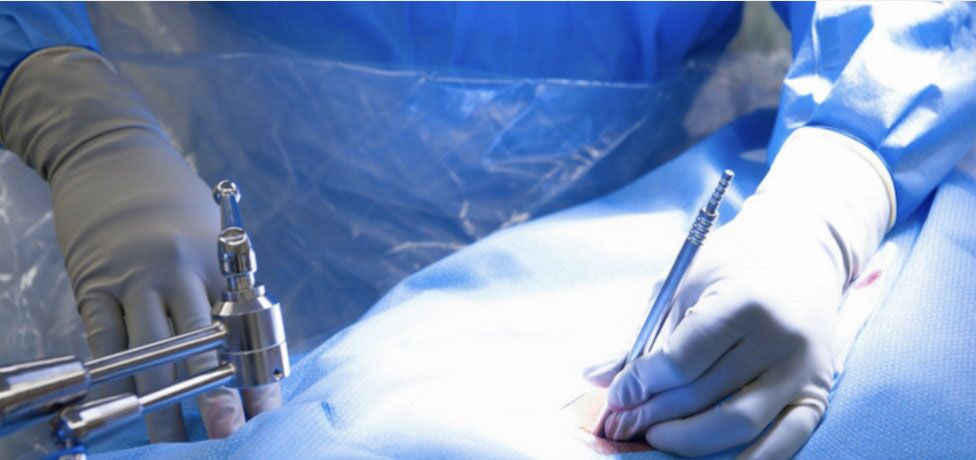 Dr. Scheid performs his MMLF technique in order to provide stabilization of the lumbar spine area. Dr. Scheid developed his MMLF technique to give his patients a less invasive lumbar fusion so they can get back to living their lives faster.